Professional traineeship programme
Employers from four emerging and caring professional sectors are currently on the hunt for young talent. Apply now to get started as a future-shaping professional!

All of the following job roles are open for graduates of bachelor's degree programmes and sub-degree programmes (Associate Degree/Higher Diploma).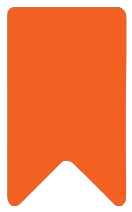 Hong Kong Diploma of Secondary Education (HKDSE) holders or equivalent qualifications (including The International Baccalaureate (IB), Diploma of Foundation Studies and Diploma Yi Jin) are welcome to apply. The programme will consider the eligibility of individual application at its discretion. It is recommended to submit the application as soon as possible.
Cohort 1
- Application deadline: 11th Dec 2022
- Onboard training date: 3rd Jan 2023
- Job onboard date: 16th Jan 2023
Cohort 2
- Application deadline: 12th Feb 2023
- Onboard training date: 6th Mar 2023
- Job onboard date: 20th Mar 2023
Cohort 3
- Application deadline: 16th Jun 2023
- Onboard training date: 26th Jun 2023
- Job onboard date: 24th Jul 2023
Important dates for each cohort
Results: 0 Job Roles